Participantes / Aliados
COPOLAD is a cooperation programme funded by the European Commission Directorate General for International Associations (INTPA). This is the body responsible for formulating the EU's international association and development policy, with the ultimate goal of reducing poverty, ensuring sustainable development and promoting democracy, human rights and the rule of law throughout the world.
Latin American and Caribbean countries and their institutions will be the protagonists of COPOLAD III, as the programme responds to their priorities and strategies to improve their public policies.
The programme is led by FIIAPP, a public foundation in Spanish Cooperation  in consortium with the Italo-Latin American Association (IILA). In addition, the programme has the technical collaboration of two important colaborating partners: the European Monitoring Centre for Drugs and Drug Addiction (EMCDDA) and Die Deutsche Gesellschaft für Internationale Zusammenarbeit (GIZ) GmbH
COPOLAD III will also have the collaboration of the institutions of the Member States of the European Union, European cooperation agencies and programmes, specialised international and regional organisations and networks of civil society organisations working in the field of drugs and development.

EU (Financier)
Consortium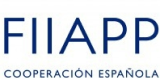 FIIAPP
International Latin American Foundation for Public Administration and Public Policies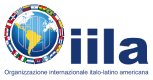 IILA
Italo-Latin American Association
Collaborating partners

EMCDDA (Supranational)
European Monitoring Centre for Drugs and Drug Addiction

GIZ (Germany)
Deutsche Gesellschaft für Internationale Zusammenarbeit GmbH
Countries of Latin America and the Caribbean

Argentina

Brasil

Chile

Colombia

Costa Rica

Cuba
El Salvador

Ecuador

Guatemala

Honduras

México

Panamá

Paraguay

Perú

República Dominicana

Uruguay

Antigua y Barbuda

Bahamas

Barbados

Belice

Dominica

Granada

Guyana

Jamaica

San Cristóbal y Nieves

San Vicente y las Granadinas

Santa Lucía

Surinam

Trinidad and Tobago

Venezuela
Participating European countries

Alemania

Bulgaria

Grecia

España

Italia

Lituania
Polonia

Portugal

Croacia

Rumanía